Founders of "No Boundaries"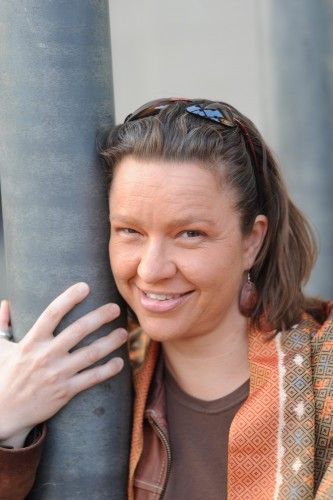 Winnie Dahlgren:
A native of Denmark, Winnie Dahlgren started playing percussion at age fifteen and received both her Bachelor's degree in Music Education and her Master's degree in Performance from the Vestjysk Academy of Music in Esbjerg, Denmark. In the middle of her classical studies at the conservatory, she took two years off to study jazz at Berklee College of Music in Boston. After finishing up her studies at the conservatory she returned to Berklee College of Music from which she received a Bachelor's degree in Jazz Composition and Performance.
She has since performed in both jazz and classical settings with concerts in Europe, the United States, China and Africa. Since November 1998 she has been working with singer Stewart Sukuma from Mozambique, together they have founded the music education outreach project 'No Boundaries' (www.noboundariesoutreach.org). She has performed with: Mike Mainieri, Joe Lovano, George Garzone, Steve Lacy, Christian McBride, and Esperanza Spaulding, among others.
Ms. Dahlgren has surrounded herself with musicians from all over the world which allows her to swiftly move between the different styles, ranging from classical to jazz, Latin and world music, and still retain their authenticity. Currently, Winnie Dahlgren is an active percussionist performing in various settings, in addition to being on the faculty at Berklee College of Music in Boston, as a Professor since 2001.
As a composer, she has been commissioned and written music for many different jazz settings, ranging from small ensemble to big bands, as well as writing for percussion ensembles. Winnie's current project is together with bassist Matthew Garrison (www.garrisonjazz.com). She's arranging Mr. Garrison's music for big band. The project started with a performance back in June 2012 at Mr. Garrison's venue ShapeShifter Lab in Brooklyn, New York.
Winnie Dahlgren is endorsed by Vic Firth Inc.
For more information go to: www.winniedahlgren.com OR https://www.facebook.com/WinnieDahlgrenMusic
Stewart Sukuma: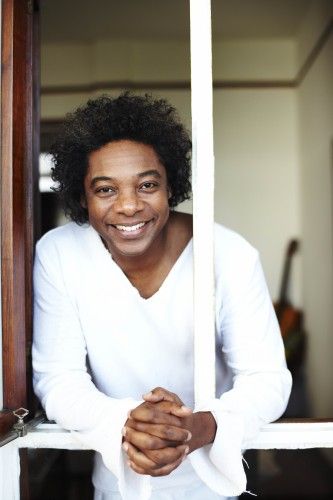 "Stewart Sukuma is undoubtedly one of Mozambique's leading performers".
History:
Born in Cuamba, a small village in the Mozambican state of Niassa, Sukuma was given his first guitar at a charity event when he was a mere young boy. This sparked an instant affinity with the instrument. In 1997, just five years after the 17-year Mozambican civil war had ended, Stewart recorded his first album, Afrikiti, a feat that paved the way for many other Mozambican artists within the then war-torn country. In 1998, Stewart studied at Berklee College of Music, in Boston, Massachusetts. Here he learned to read music and the complexities in harmony and arrangement. This formal training complemented and confirmed his home taught musical skills.
Africa Scholars Program: "Berklee has recruited a team of world-renowned artists and music professionals to advise us and to get the word out about this program. The board members are: Mulatu Astake, Richard Bona, Darius Brubeck, Angelique Kidjo, Bakithi Kumalo, Lionel Loueke, Leni Stern, Stewart Sukuma, and Eric Wainaina. With the help of our advisors, we aim to make this program open to as many talented musicians as possible."
Music:
"In June, 7th of 1997 Billboard magazine gave him same standing as Papa Wemba and other highly acclaimed African musicians."
Sukuma combines traditional and contemporary Mozambican music and instrumentation to create energetic, danceable music with an Afro/Pop/Jazz sound.
The melodies performed by Stewart Sukuma are the reflection of the varied forms of ancestral influences that inhabit this country and today's reference points in the Mozambican culture. The Islamic influence in the north of Mozambique, frequently visited in the past by the Arabians and the inevitable inheritance of the Portuguese spread out in the whole country, are undeniable of that rich mixture actually prevailing and we wish it prevails forever.
As well as performing various solo tours in Europe, Africa, and the United States, Sukuma has shared the stage with music legends such as Miriam Makeba, Hugh Masekela, and Abdullah Ibrahim. As a founding member of the Mozambican Musicians' Association, Sukuma has been deeply involved in the promotion of Mozambican music abroad and in bringing international musicians, such as, Eric Clapton and Gilberto Gil, to his native country.
Among other awards, Sukuma has been the recipient of three prestigious Ngoma Mozambique awards in 1983, the UNESCO Moz-Art Prize in 1998, and in 2005 a nomination for best male music video in the Channel O African Music Video Awards, which are South Africa's equivalent of the Grammys.
Social Projects:
Sukuma links music and social outreach, working in conjunction with the National Campaign against AIDS, the National Election Commission, UNICEF, and other aid organizations to increase awareness about issues of health and human rights. In 2004, he co-founded Sem Crítica, a movement dedicated to empowering the youth by encouraging the use of  their artistic skills and talents. Education through culture is one of his priority!
New Album:
Sukuma launched his latest album "Nkhuvu", meaning "celebration", in November 2007 featuring great musicians like Lokua Kanza, Jimmy Dludlu, Bonga, Artur Maia and Elizah, just to mention a few. In this album, Sukuma sings in Portuguese, English, Shitswa, Ekoti, Shangana, Gitonga, Ciyao and Shimakonde, the  most languages ever represented in one single Mozambican album. Drawing on Bantu-based languages from various parts of Mozambique, Angola, and Guinea-Bissau, Sukuma captures the voice of Luso-Africa.
More information on Sukuma and his music or for bookings: www.myspace.com/stewartsukuma.
No Boundaries in South Africa
No Boundaries in Mozambique